Nothing is Impossible!
We are hackers. No, not that kind of hacker. We believe in the mentality of a hacker.
Someone who refuses to believe in the impossible, someone who can find a solution to any problem, even if it means trying and failing numerous times. We are people who understand that if one solution doesn't work, there is always another one. Here at Tadaweb, we understand our tech deeply and respect what we are building. We are driven by a moral and ethical compass and strive to consistently provide excellence for our customers.
Work Hard, Play Harder
We are a team united across many different fronts.
We work extremely hard to provide excellence to our customers, to help solve the hard problems and we strive every day to make the world a safer place. But we also very much believe in celebrating the small (and big) wins, together. We work hard, but we play hard too. When we aren't striving for technical excellence or serving our customers, we are in our gaming area thrashing out a video game, having a beer on the terrace, on our quiet floors doing yoga, or out in the forest on the high ropes. We are united, we work hard, and we play hard.
Family First
We are driven by the idea that "if your family needs you , that is where you need to be", no questions asked.
There are many work environments that require a personal transformation as soon as one steps within the company door. That's not us. As a company, we understand life is not predictable, and there are times that our most important assets (our family) need us, be it for a dentist appointment, an afterschool pick up, a sick relative overseas. Our loyal team understand this, and our flexible work environment ensures our team can deliver to their best potential.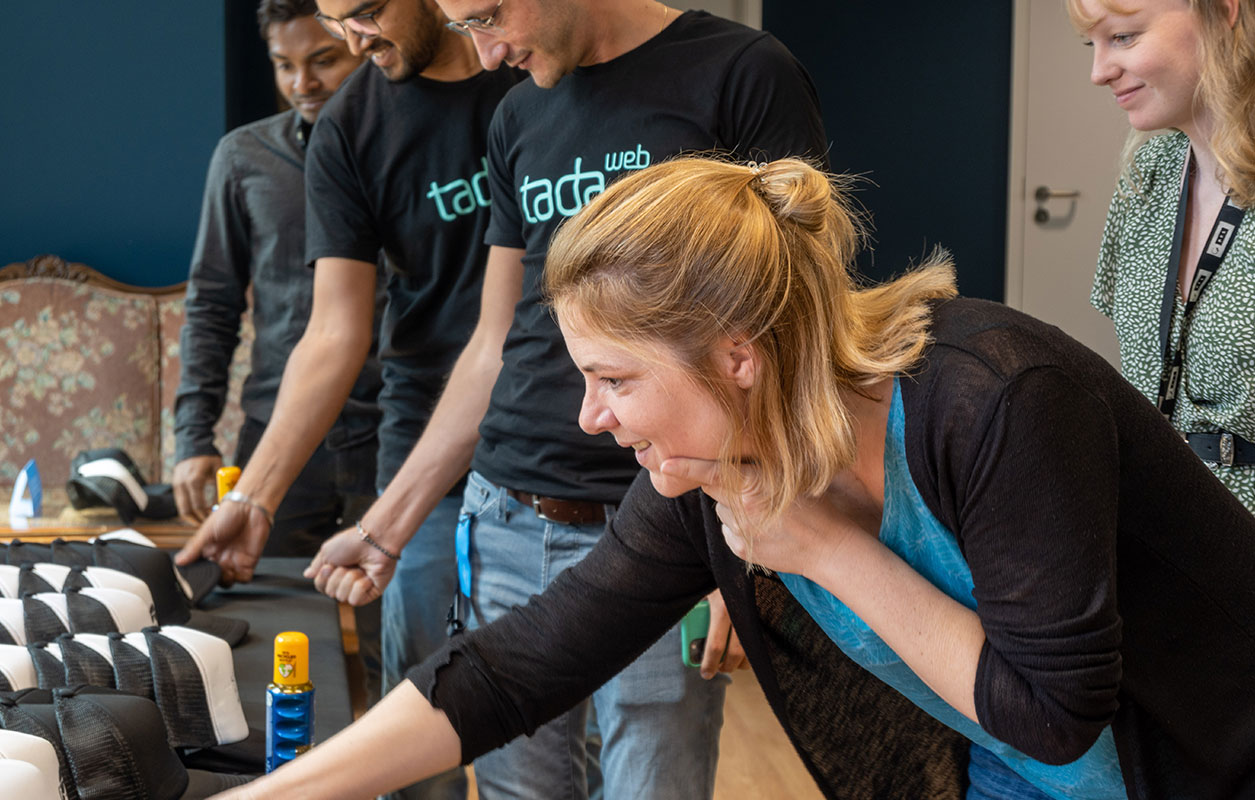 Celebrations at Tadaweb
Celebrations are in our DNA.
We know how to create exceptional parties throughout the year. Offsites, Christmas celebrations, Family Party, Cultural Day, Halloween, Friday drinks and birthday celebrations are important to our team. We work hard, but we also know how to have fun.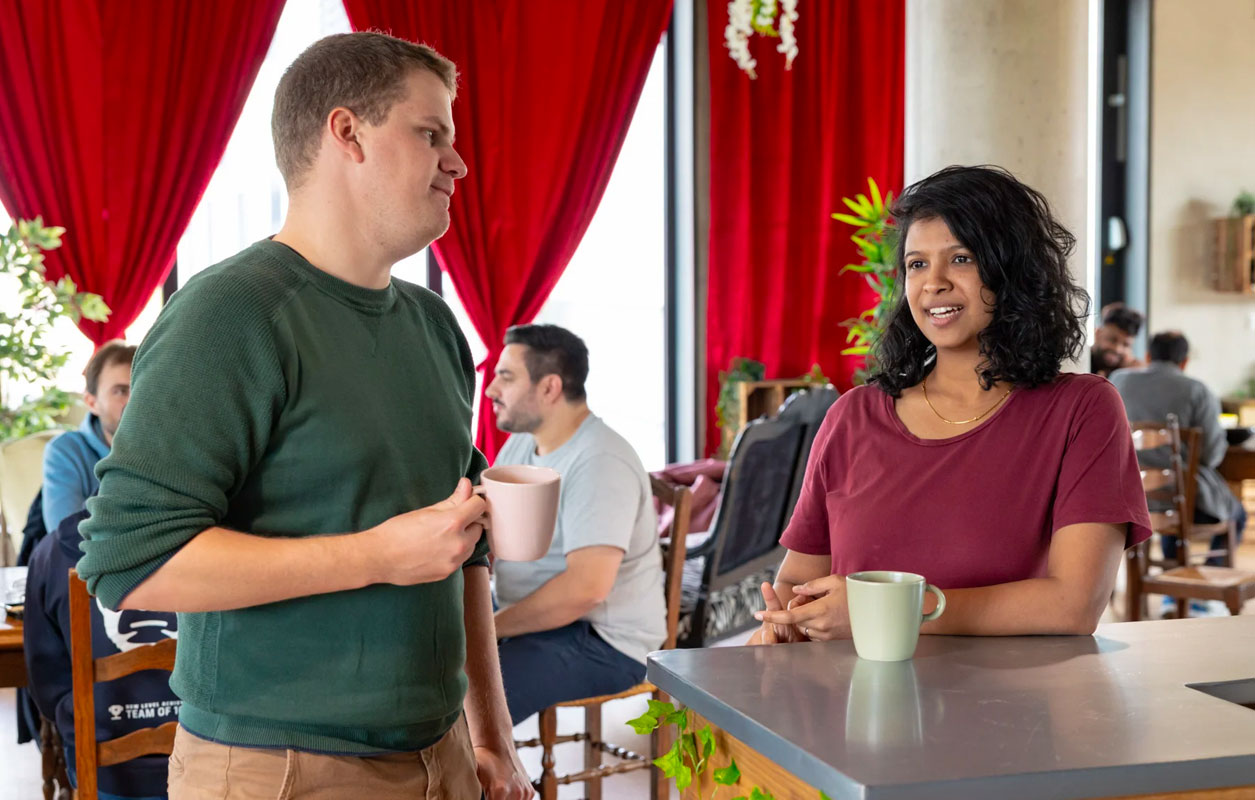 Diversity
Multicultural from the very beginning and inclusive. Tadaweb is open to all types of mindsets, beliefs, languages and orientations. We're proud to respect people of all ages and ideas, bringing more value to our spaces and products.